So, you find yourself in a sellers' market, and you are being pressured to forgo the home inspection.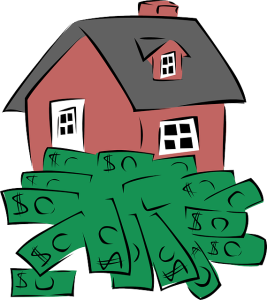 What is a sellers' market? In real estate, a sellers' market happens when there are more buyers than homes for sale. This can happen due to high demand in a popular market or because there is a shortage of homes for sale in a particular area.
In many parts of the country the Covid pandemic has led to a sellers' market especially in the suburbs or rural areas surrounding Cities and densely populated areas. Many people were looking to move to an area of more space. This has led to glut of buyers with a low inventory. When this happens the balance of negotiating power shift in the seller's favor. In many areas of the country this has resulted in aggressive pricing, multiple bids and a changing of the norms.
In a normal market there is an adequate supply of homes for sale and buyers have the opportunity to see multiple potential homes before they have to make a decision to submit an offer for purchase. The current market is leaving homes in such high demand that normal diplomacy and negotiations have been altered. Normally, once the offer is accepted there is a 7-10 inspection (Due diligence) period to determine if there any reasons not to move forward with the purchase. This is the time to get a home inspection, water testing, septic inspections and legal documentation. During the pandemic market many norms have been thrown out the window. Inspection periods have been shortened. Having an accepted offer is not a guarantee that you are going to be the winner of home. In a charged market there may be multiple offers on a home. Buyers are being pressured to make a best offer upon viewing the home, with many homes receiving multiple offers within hours of an open listing. Some are making offers without seeing the home in person, hoping to get an accepted offer. In some cases that buyers are told to forgo inspections and that the purchase cannot be contingent on inspection findings.
In a demanding market environment, should the buyer give up their right to a home inspection?
The short answer is "NO". Of course, I am biased. As a home inspector I have made it my career to protect and inform home buyers and sellers. The home inspection is a vital part of the home purchase. When purchasing a home, the buyer is committing to a 15-30 year purchase.  That level of commitment deserves an informed decision.
This is like seeing an ad for a used car. You know that the car is 5 years old and that is has some scratches and dents. Other than the year, make, models and description of the car there is no Carfax and not other history. You want to buy the car. The seller tells you that you can have the car for a full price cash offer, but you cannot test drive it or have it evaluated by a mechanic. It may have an engine. It may be running. The transmission may need to be replaced. Would you buy it? Most of us would not buy a used car sight on seen. Buying home can be like buying a car. It is usually going to be used, with multiple defects and systems that will need to be repaired or replaced.
The home inspection should provide the buyer with an accurate snapshot of the current condition of the home. A good, experienced, qualified home inspector will provide a detailed report that will inform the buyer of the condition of the homes structure, systems and advice about observed defects and deficiencies. In a sellers' market where homes are being sold with multiple offers above the asking price, it is even more important to understand what you are purchasing. There are any number of common issues that can be very costly to repair and if the buyer is not prepared for these issues, they can be trapped in a money pit or a black hole to financial ruin.
Regardless of the restriction that the seller has placed on the offer or sale of the home it is vital to get as much information as quickly as possible. Some issues that can be discovered during the home inspection may be considers a health and safety issue. These types of issues will be a concern of any buyer. Sometimes there are also legal ramifications to the seller if they are informed of issues and then choose not to disclose them to future buyers. Many times, once the buyer has gone through the inspection process the seller has embraced the idea that the home is selling and wants the process to be over. They may still be willing to negotiate to keep the transaction moving forward. Regardless of what is discovered during the home inspection the buyer will have a greater understanding of the true condition of the property that is being purchased and whether it is a wise investment. If for no other reason, the buyer should get an inspection to know if home is safe for their family. If after the inspection the buyer still wants to move forward than they will know what they are buying.