Fall is here! This is my favorite time of year. I find myself lost in the tapestry that our world becomes here in the Northeast. The heat is gone; leaving us with changing leaves, cool rains and sweaters to wear. It is also a time of preparation. Before we know it the winter will be here and with it the cold, ice and snow. Here is a list of some of the things that you should be doing around the home to prepare.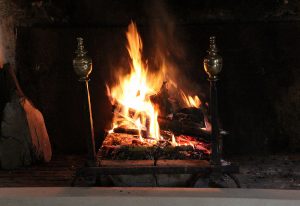 Chimney cleaning: You should have your chimney cleaned annually with use. Here in New England we love the warmth and crackle of the hot fire on cold days. Statistically there almost 27,000 Chimney fires each year. Take the time to have your chimney cleaned and inspected by a Certified Chimney Sweep.
---
Heating System: Now is good time to have your heating system serviced. Most of home here in Newtown have oil heat. Your oil heating systems should be serviced annually to keep it operating efficiently. Most heating oil supplier will offer a service contract to costumers. The service usually covers typical maintenances (changing filters, cleaning spray nozzles, etc.) More importantly it will keep your home supplied with heat on those cold nights.
---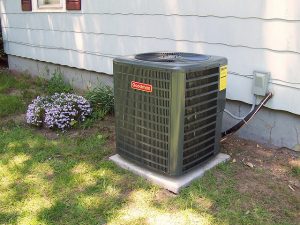 Winterize Air Conditioner: Air conditioner should not be used once the temperature falls below 65 degrees. The heavy ice and snow of the winter months can cause considerable damage to exterior AC units. To protect your unit, I recommend that you place a piece of plywood on top of the compressor. Next wrap the unit with a tarp and secure with bungee cords or rope. This will go along way to protect your central air conditioning compressor from the crushing force of falling snow and ice.
---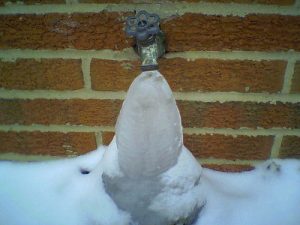 Exterior Faucets: Once all the yard work is done, it is time to winterize the faucets. Exterior faucets should be equipped with a shutoff valve on the interior of the home. Shut off the valve and then remove hose on the outside. Open the faucet on the outside of the home and let all the water drain. This will protect the faucet and reduce the chance of potential freeze ups at the temperature drops.
---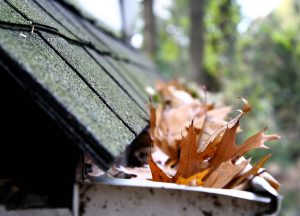 Clean gutters: Once the leaves have stopped falling it is time to make sure that the gutters are clear of debris. Cleaned gutter will allow melting snow and ice to drain properly. In the last few years we have seen some heavy snowfalls and ice storms. There were many homes that had problems with ice damming. Gutters that are not allowed to drain could build up ice and can be pulled off the home cause damage and allow ice and water into the home.
Taking these steps can help protect your home. I hope that you find these tips useful. Enjoy this beautiful season.
Chimney Statistics from Chimney Safety Institute of America: http://www.csia.org/media/Statistics_Chimney_Fires_Carbon_Monoxide.aspx