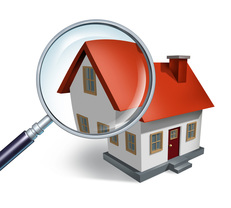 Before you buy your new home, make sure to have it inspected by a certified home inspector first. It's not always easy to see if the house has mold damage, radon issues or structural damage.
Buying a home in Sandy Hook, Newtown and  Trumbull, CT can be a stressful experience. Pondview Home Inspections specializes in an educational home inspection for home buyers. There are thousands of concerns that should be evaluated during the home inspection. Our educational approach help home buyers identify and understand the home they are about to purchase. Our many years of experience help us to communicate the issues and document then in an easy to read report. If you are planning to invest the nest 15 to 30 years in a home it is important to have us go through the home with you.
Our approach leads the home buyer through the inspection process by helping them navigate through the haze of information to focus on the real concerns.
Let us teach you about your future home.
Call Pondview Inspections for home buyers inspections in Sandy Hook, Newtown and Trumbull, CT!